Digital Marketing Services
for Home Care Businesses
At Care Marketing, we care for you, your clients, and their families. Our home care digital advertising agency combines expertise, experience, and passion to make sure your customers find your website and interact with its compelling content. With a comprehensive suite of healthcare advertising solutions, we take your online presence to the next level so you get the most returns on your investment, care for more people, and inspire more families.
The Only Home Care Digital Marketing Services You'll Need
Care Marketing implements health care digital advertising strategies that increase traffic, leads, and conversions. You'll reach clients and their families with ROI-driven home care advertising services like SEO, PPC, and web design.
As a leading home care advertising agency, we create tailored campaigns for your particular goals. Before we start any campaign, we take time to listen, learn, and understand your requirements. Once we know what you want to achieve, we build a marketing strategy specifically designed to help you attract more visitors, convert visitors into clients, and care for more people.
Our Full Range of Home Care Digital Marketing Solutions
Most home care providers fail to keep their digital marketing efforts and online presence up-to-date with the latest trends and technologies. Don't be like them, partner with us today.
Here at Care Marketing, we use a full suite of home care digital advertising strategies to connect you with people seeking your services and ensure your website becomes your primary source of qualified leads. We've got everything you need to position your business as the top home care provider in your area.
We'll build a professional, attractive, and SEO-optimized website that reflects the caring nature of your brand. It will work flawlessly on all screens and devices so visitors have a great browsing experience. This encourages leads and boosts conversion rates right from customers' initial interactions with your company.
Web Mockups, Responsive Design, SEO-Friendly Site
Our SEO covers everything from exhaustive keyword research and competitor analysis to on-site optimization and potent link building strategies. We'll help you land on the first page of Google for home care services in your area.
Website Audit, Keyword Research, Local SEO
Our paid digital ads help you reach out to potential home care clients across different search engines and platforms, including Google, Facebook, and display ads on third-party sites. You'll get the most out of paid advertising, with more traffic to your site that turn into inquiries and leads.
Certified Google Ads Specialists, Immediate Results, Bidding Research
Give each prospect and client a personalized experience with effective email marketing campaigns that provide useful and engaging information. With personalized subject lines and value-rich content, you'll get more people to schedule a call.
Automated, Segmented, Cost-Effective
Build more positive online reviews and testimonials to cultivate trust among your target customers. Gain back the patronage of unhappy clients with reputation management solutions that promote the quality of your services. Whether it's a frustrated customer or a rave review, we'll help you respond so you can turn each customer into a satisfied advocate.
Review Acquisition, Testimonials, Email Surveys
It's not a home care advertising campaign without content marketing. Through blog articles, videos, infographics, PDFs, and more, we'll position your business as an industry leader while building a steady stream of leads for your team. We'll attract, engage, educate, and convert your client base with online conversations that offer unique value for your audience.
Web Copy, On-site SEO content, Content Marketing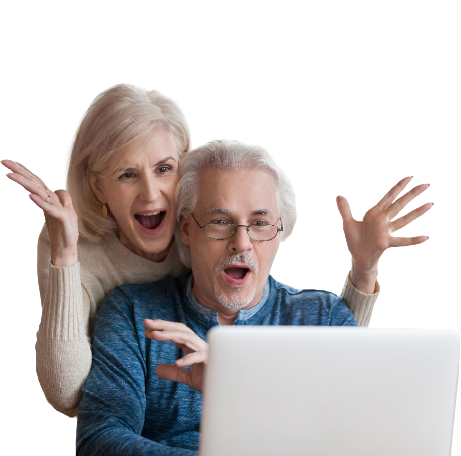 Take full advantage of a home care advertising company that knows your market.
Contact Care Marketing today and discover how we can skyrocket your home care business to greater heights, attract the right staff, and help you provide home care services for more clients and families.
For more information and inquiries about our home care digital marketing services, fill up our contact form. We'll get back to you as soon as we can.